Subject: Task manager process with user login credentials

Hello,

There are two surun.exe processes in the task manager: one with my user name and another with the "system user name. I found that I was able to kill the "surun.exe" process through task manager which runs in my credentials.

However, nothing else seems to be wrong and of course, the one which runs in the system credentials cannot be killed (good!).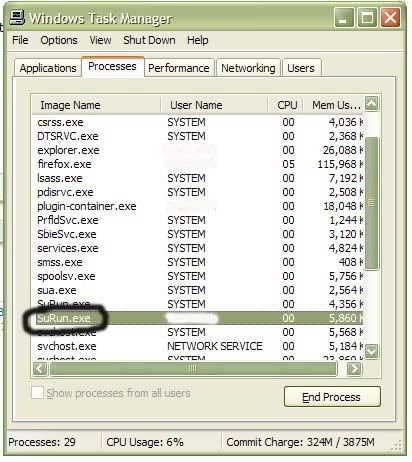 My question: Why do I have the ability to kill the "surun.exe" process which runs in my login credentials? Is this a bug or is this normal? Thanks